Pinging Ego
I started hand knitting in 2006 making hats, bags, and scarves. In 2010, I began working on domestic knitting machines learning the elements of design and fabrication.
In the height of the pandemic, I started knitwear underground in my basement. My process is one that explores raw expression and handmade individuality. Many times, a maker has to focus on reproducibility which i wanted to get away from so…Instead of the object dictating the process, the process dictates the object. Therefore, every piece is one of kind.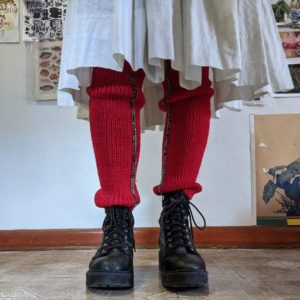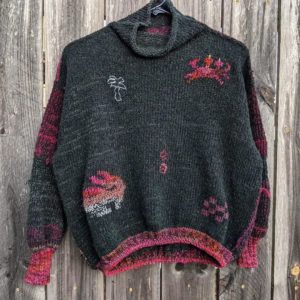 Offering a bold choice for those who love knitwear, I hope to create and inhabit a situation utterly different than that of fast fashion. Many of these knits have both machine knit and hand knit elements creating a kind of hybrid that eliminates the limitations, wastefulness and pressures of a factory.
All items made by me in St. Louis, Missouri.